TSS brings solar to the highest level
In close cooporation with VDL Mast Solutions in the Netherlands, TSS4U designed and developed a unique monopole solar system for our Algeria based customer. A system born from the need to meet various constraints like the remote location, harsh geographical / meteorological conditions and the potential risk of theft. All these aspects were taken into account in the design of a reliable solar only system to keep the operation up and running 24/7 with a total of 57 monopoles installed.
Our customer has been involved right from the preliminary design up to site delivery making this project a tremendous success.
The solar monopole systems, a first of its kind, features custom made 100% solar power rating, foot print reduction, anti-theft solution, signaling and internal cable routing.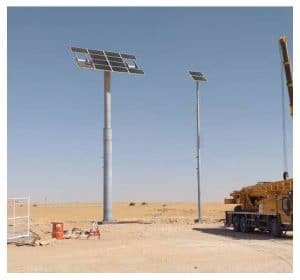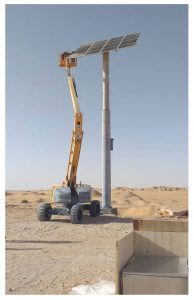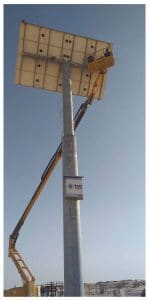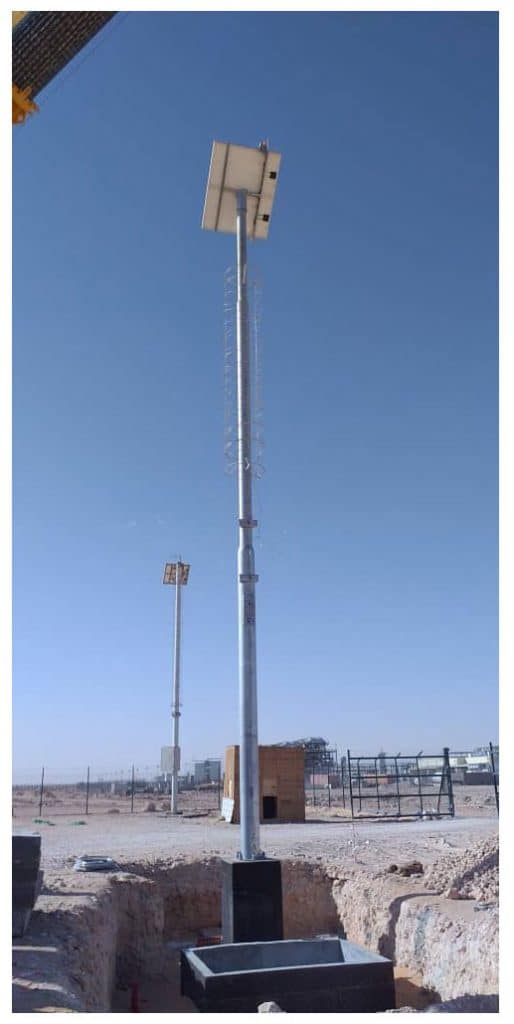 57 x customized 15m high mono poles with 2 (3 m2 ) / 16 (26 m2 ) and 24 (40 m2) solar modules in Hassi Messaoud, Algeria for a Remote Telecommunication Unit (RTU) and Chemical Injection Package (CIP)
• Customized 15m high pole design in accordance with EN 1993-3-1
• Hot dipped Galvanized steel according ISO 1461
• Withstand 120 km/h wind velocity/load acc. EN 1991-1-4
• Remote controlled anti-theft-intrusion detection system at 5m & 8m from the pole
• Anti-theft concertina blade wire with cut detection
• Remote and local operation of the intrusion system
• Features internal cable routing
• Underground battery pit with opening detection
• Designed, engineered and produced in The Netherlands